I know everyone and their brother either has a Gofundme or hates a Gofundme.. This one is VERY personal to me...
This one is for the person other than my kids that means the most to me in the world. I know she loves me totally unconditionally and she is my dearest and truest friend, Jennifer.
Jennifer and her husband Chris are totally like the siblings my parents never gave me. My heavenly parent was looking out for me though when he brought them into my life. I love them no different than my family. They mean the world to me and their kids are like my kids. Jennifer's father Frank has been like a father to me. I joke with Jennifer Frank couldn't have dealt with both of us growing up which is why we had to meet as adults. She says of course he would have loved us both. About two years ago something was off with "Dad"/ Frank. He was working at Kroger and he had been working at the Carpet mills in Calhoun and the surrounding area's for years... Jennifer kinda nudged him to go to the doctor and he was diagnosed with Gilosarcoma. Stage 4... very aggressive brain cancer. They gave him initially 6 months to live. God blessed us with a successful surgery to remove the tumor from his frontal lobe. They almost completely removed the tumor and he would be under aggressive Chemotherapy and Radiation to keep it under control and from growing any faster. His new prognosis was 12-18 months maybe..
Do you remember on the news like crazy a lady named Brittany Maynard who died on November 1st as part of the Die with Dignity thing. She could take a series of medications that were prescribed to her to die peacefully in her sleep whenever she was ready. She didn't have to wait to waste away in front of her new husband or parents. She didn't HAVE to struggle with the side effects of treatment or deal with the cancer. She did end up having some struggles no doubt but she wanted to die with dignity before it became too late. Brittany Maynard chose to die before it got too bad. She had the same or similar type of cancer that Dad has. Here is an article about Brittany Maynard
http://www.cnn.com/2014/11/02/health/oregon-brittany-maynard/index.html
Back to Dad's story.. Dad's treatments were an hour and a half from their home. At first they were maintaining two homes. Chris works full time and has for the 10 years I have known him as often and as dependable as the mills are but his paycheck only stretches so far. Jennifer and Chris have four children (from 3-13) to provide for. Dad's treatments would vary depending on the growth of the tumor.. sometimes several times a week to once a week. Jennifer was a Stay at Home Mom often picking up customer service jobs she could do from home until caregiver of her father became a priority. In the past year Jennifer has had personal and medical challenges of her own. While under going an emergency procedure Jennifer also found out they were being evicted and Franks own father had passed away. If you could please pray for this wonderful family that has helped me through my own down and out times and there were times in my life when we gave each other the shirt off each others back and our last slice of bread. Its the way we've known each other. Unfortunately right now I am not in the position to help much. I run an online Yard Sale page and a lot of the funds I earn from that will go towards meeting these goals. I have tried all types of fundraisers for Franks treatment's before and only earned $5.
Jennifer's engine in her old beater of a minivan blew up and it was impossible for her to get Frank to Chattanooga for treatment and she has been living with this guilt. I tried to help navigate through the engine repair and ended up having to take a bigger loan out with the shark that sold her the van. His condition started to deteriorate 2 -3 surgeries and about 2 years later he had his routine cat scan and the tumor is far too progressed for treatment now the options are limited to hospice. So Frank has been on Hospice at home surrounded by Jennifer, Chris, their room mate, and their four children. In a very small apartment.
One month ago Dad was placed on hospice because he had a stroke, the tumor is back and large swelling and putting pressure on one side of his brain.
A week or so later Jennifer reported he was doing as well as expected but last night I got the message that she had been very ill again and unable to keep me updated and that he didn't have long left.
He doesn't have an active life insurance policy as he had to leave his job and stop paying on his life insurance policy when he became sick so all Gofundme funds will go to Funeral and Travel costs.. (I want to be able to be there for them!)
Please pray for my family <3 p="" thank="" you="">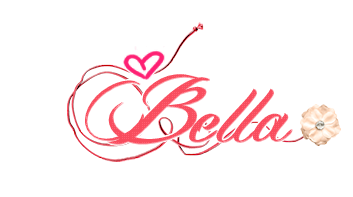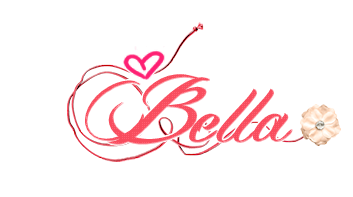 3>