So my sister in law's name is Beth and she is a pharmacist and her husband is a Lutheran minister. They don't have any kids but they are a blended family... of cats! They have about 14 or 15 to be exact.

My husband's aunt has about 6 I think.

So when I started feeding Cocoa James told me pleaseee no more cats we have reached our cat lady quota for the family lmao. I have disappointed him because now we have about 5 cats being fed LOL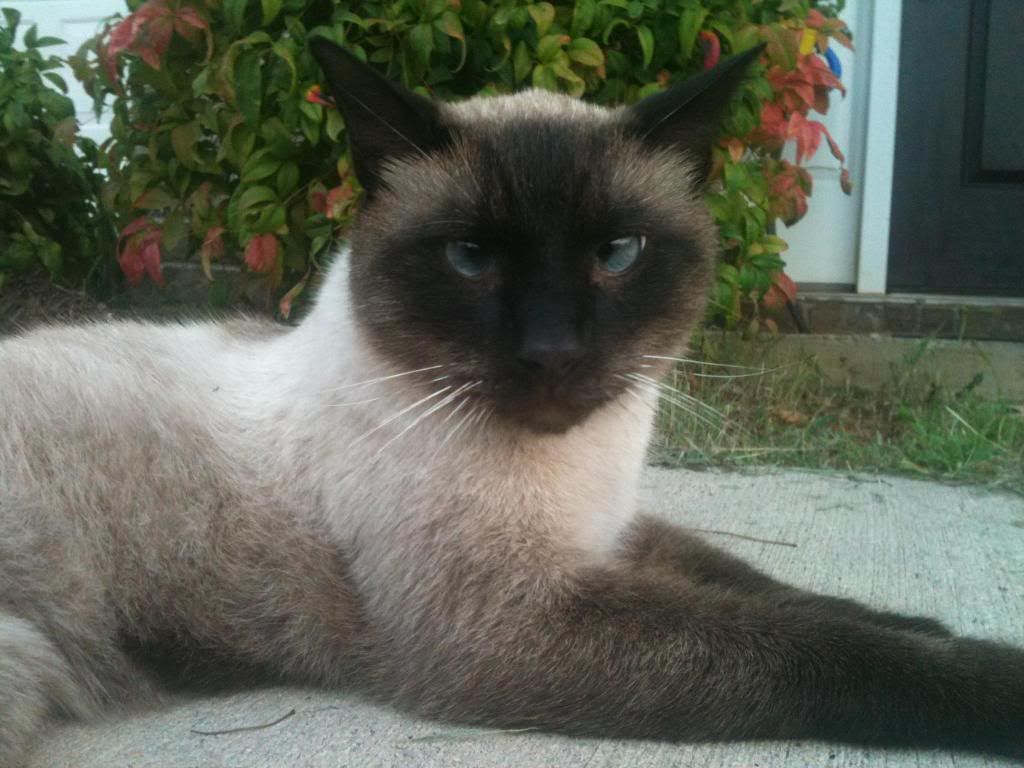 Cocoa
Cocoa started hanging around the bus stop a few months ago. She looks like a full blooded Siamese Cat. She was very thin and very sweet. There is a house actually where the bus stop is but they have a cat and the cat didn't like Cocoa. So I fed her at my house and now she won't leave. I am very attached and William loves her. Cocoa doesn't want to come inside she is very nervous being inside. So she stays in the front yard. If we walk to the bus stop she comes after us. If we walk around the block she walks with us lol. I took her to the vet she has no chip and she looks pretty healthy. I can't believe someone would abandon this cat!
A few days after Cocoa got comfortable She brought a friend, we saw this orange cat and Orange Cat had a collar but was too afraid to come near us. Finally Skylar got to pet her by giving her a bunch of treats. Now she is still scared, hanging around the back yard and no collar *shrugs* I call her Lucy. (Like I love Lucy lol)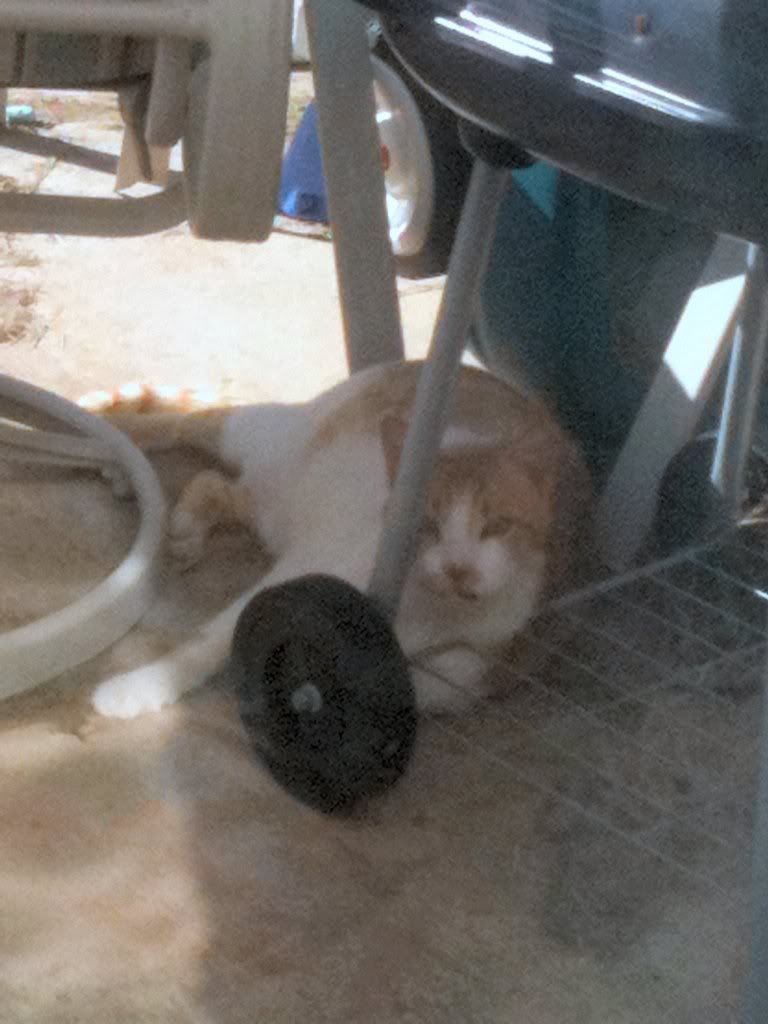 Lucy
Then there is our other household cats....



Peanut
is our house cat. Peanut is about 2 years old and came to us because I was friends with another Army Wife who had to move in with someone who was allergic to cats so I was going to keep Peanut for the year her husband was deployed. Well a few months into the deployment she left her kid here for 24 hours and I told her to come get her kid and cat and now I am stuck with Peanut because I couldn't see her throwing away yet another animal. Although Peanut and I aren't getting along he is mean to the other cats and I want to indict him on Avian homicide RIP Lily and Attempted Rodent homicide for seriously injuring Skylar's hamster Munchy. Rick thinks he is cute because if William cries Peanut will come to investigate.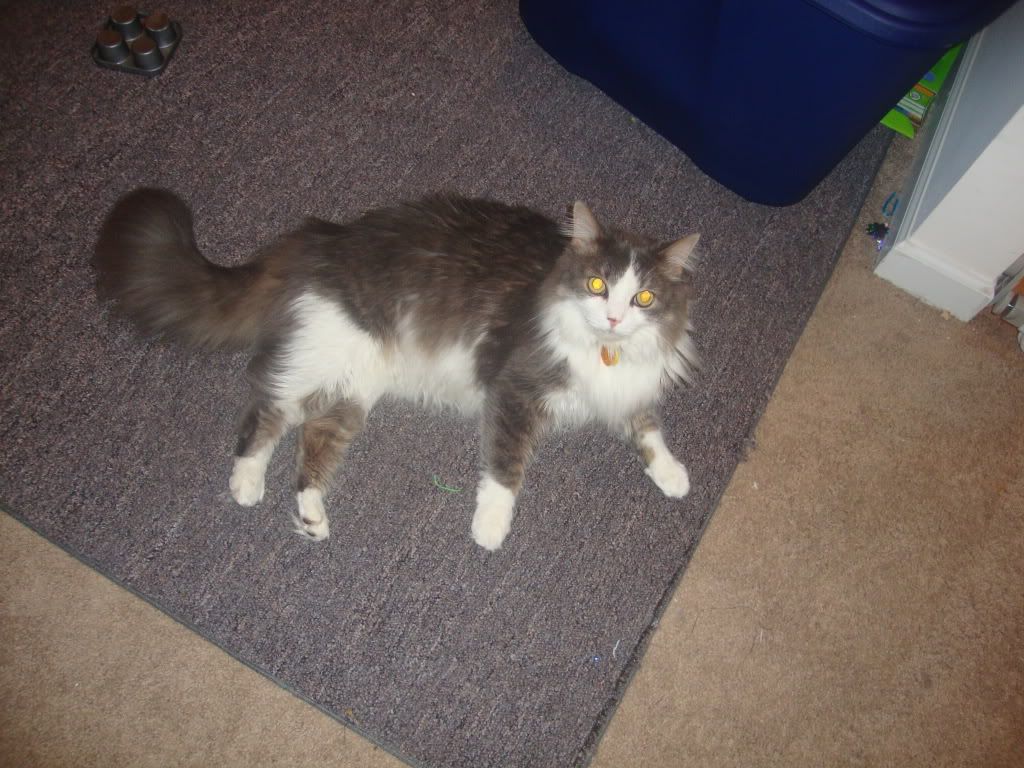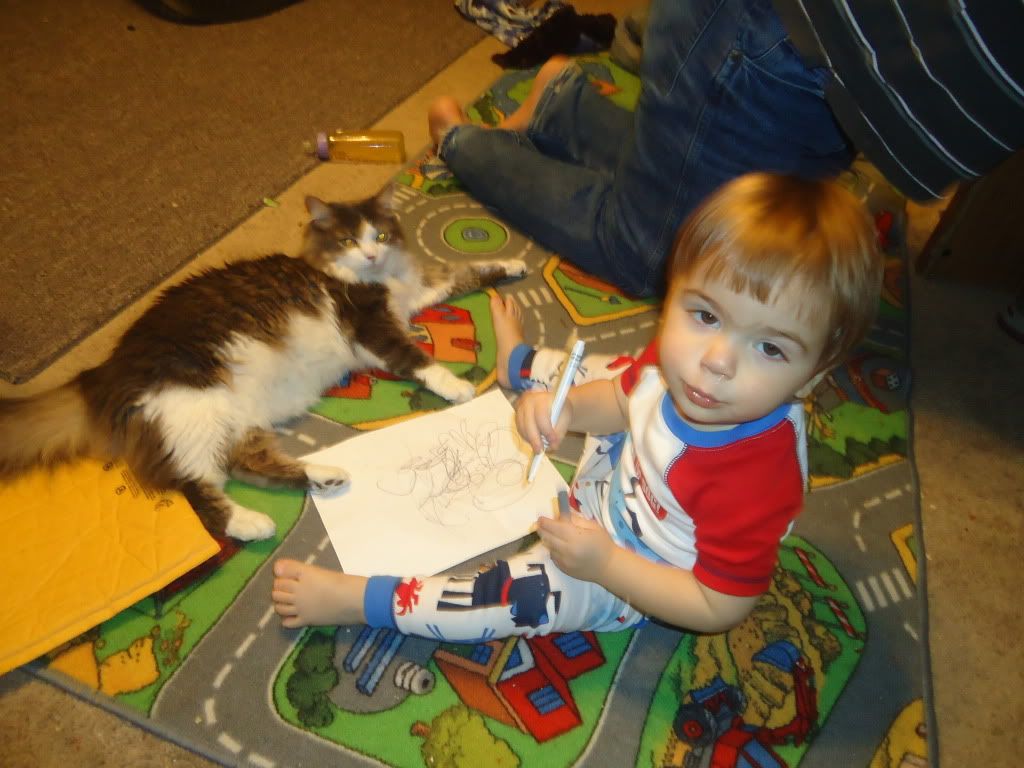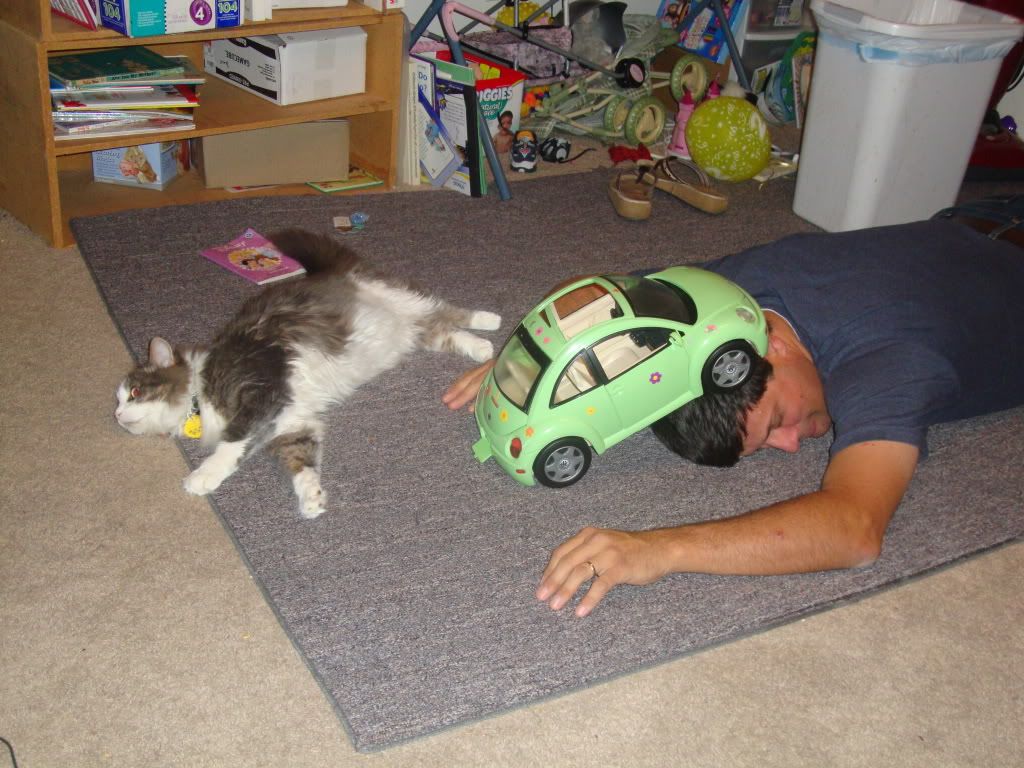 Mittens is my ball of anxiousness. I swear she is half rabbit. She is considered a Hemingway cat. She has 6 toes on one foot and no tail. She is 7 years old and I adopted her from a rescue after my sweet Lightening passed away in 2009. Mittens stays in my room 99.9% of the time and only comes out to find me. She isn't very photogenic because she is scared of everything and doesn't lay down.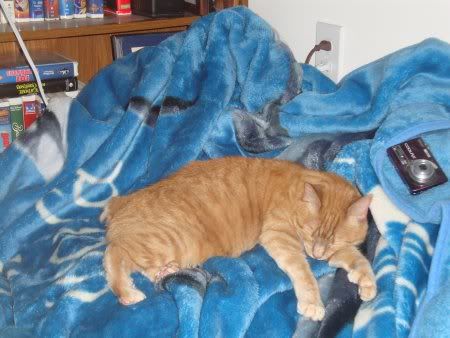 Tinker Bell is my 4 year old cat. Actually she is Skylar's cat. We have had her since she was a baby. She stays upstairs too but wants to be with Skylar every second. Its like Mary had a little Lamb but its Skylar & a cat.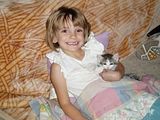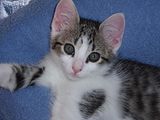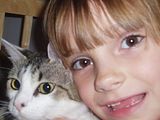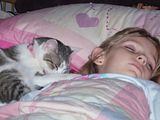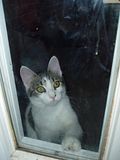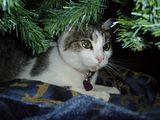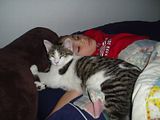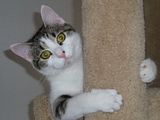 I think seriously all I am missing is a black cat to be happy lol well maybe hehe