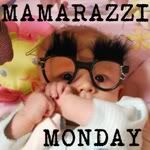 Praying for a safe week for all my readers and I ask that you say a prayer for my family as well. We have two family members overseas right now and we are having some challenges as we speak... Nothing faith won't deliver us from I truly believe that.
On Happier notes. These pictures were actually from last Sunday.
I had an online acquaintance take late Easter pictures at the Huntsville Botanical Gardens a week ago with my neighbor and her kids. (We have had horrible rain and scheduling problems since Easter).
Photography by Danielle Smith