So many of you know that my hobby is PSP. When I get in the mood I am a creative crazy woman with PSP. I changed both of my profile layouts for the week honoring Rick's upcoming 44th Birthday and New Years... So take a look. I know there are some touches of Christmas I will clean it up more its just a start while I was on break from Christmas dishes. Not quite ready to let go of Christmas Magic.
I make things for a Military Tag site too.
So I was going to use this graphic for a layout. (I did make an Army one can't find it though...)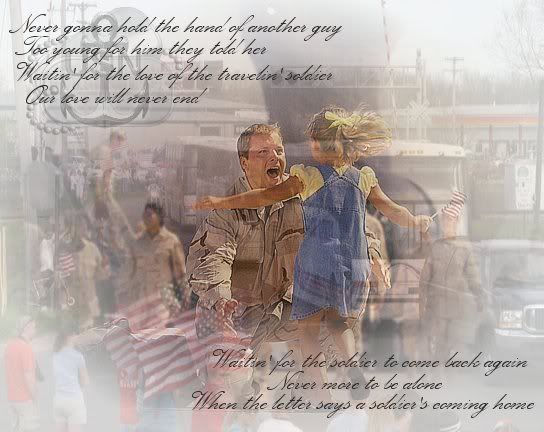 I love you baby!