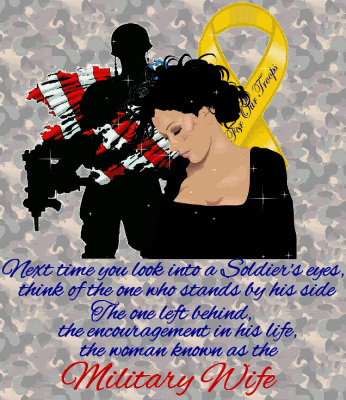 I am having a blue day. Rick pulled a muscle yesterday I suspect its the beginnings of a hernia. But he won't listen to me. LOL. I would assume he would go to Germany for surgery but then if they wanted it in where he is I wouldn't be so happy LOL... Anyways he says he is a much better camper today. Although he didn't get to check the net today. Oh boy does he have emails. I blogged like 6 times yesterday, Then he called but reception was better so I offered to call him on my dime and the calls haven't been going through. Then he called again and dead silence
so me not so happy. Also all this Christmas talk of course has got me missing him more. I don't do well on the holidays anyways. I am a big family person and my family was torn apart 7 years ago and everything changed for me so I haven't done Christmas well since.
I planned on keeping myself busy today. I was supposed to go up to JAG to get the Metro's title Notarized but everything is closed today so I couldn't mail in the Title or get it Notarized. I can't mail Rick's letters and cards today. Butch decided to take his sweet time and end up here nearly at the last minute @@. Really annoys me to get Skylar's hopes up. So my friend of a friend who is PCS'ing (job transfer) to Germany gave me a dresser. Eh it needs a little work but I will still use it. It was free why not take it when I need it. So I put it in Skylar's room and utilizing it. Now I want to get Skylar's room back in order. so when Butch comes he can sleep in there. So I got lots of laundry to do and I put away what was out. I gotta get James to move the electronics over on the dresser and set up her new doll house again. I hope it didn't get broken .
I got the above graphic as an incredimail stat and had to make it into a myspace layout. Its nearly midnight here and I just started feeling it. *cries* there was more I wanted to write.

Btw Graphic was made by Ashlee on our Myspace Tag site look on my friends list :) or ask.